A Few Simple Points to Consider Before Updating Your Property
What works do you need to undertake?
When considering the work, note that although kitchens and bathrooms make a property attractive the bones of the property must be up to standard. So, any works being considered must cover updating electrical systems, gas, and heating.
Always choose finishes for their ability to cope with hard wear and tear. You personally may have always wanted a white carpet, but that will never survive in a rental property.
Install the best that you can afford, this applies especially to taps, shower screens, and flooring.
PAT testing for residential lettings
Quick and easy updates
If you cannot do a complete refurbishment deal with the areas that really need attention. Kitchens and bathrooms get the most wear and tear and should be part of your maintenance/replacement schedule at least every 10 years.  Even if you do not replace completely there will be items that need replacing.
Carpets are easy updates and should be replaced at least every 2 – 5 years.
Decorations – the easiest update of them all.  A coat of paint refreshes and cleanses a property making it much more desirable and easier to let.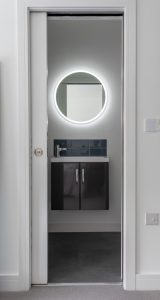 Do you need finance?
When choosing finance for developing a property you must consider many aspects.

Shop the market: there are several different lenders now who provide different loans based on different schemes.
Due diligence: Make sure that your lender of choice passes the credibility test and has the infrastructure to underwrite your loan properly. Look out for hidden terms and ensure you have full transparency.
The better your property looks the easier it is to let, the better your tenant will look after it.
Click here to return to all articles or click left or right headings below to scroll through articles.