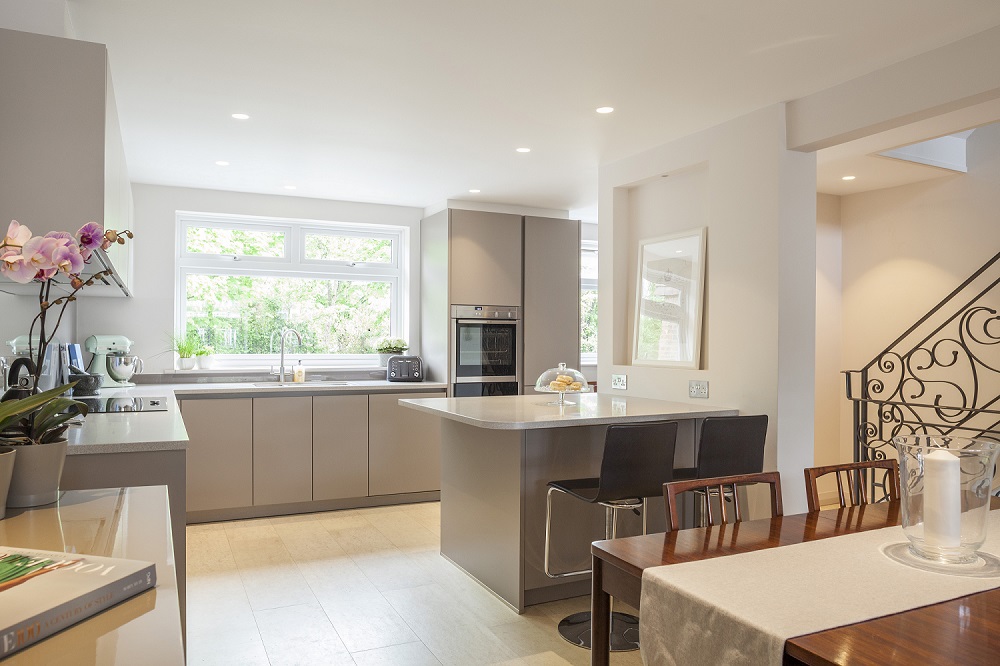 Choosing the right floor for your home.

Choosing the right flooring for your home is a long term commitment that you need to get right.  It's easy to change paint colours, carpets, curtains, but flooring is integral to the envelope of the room and changing that is an upheaval not to say expensive.  So what should you consider?
Don't be too fashionable.   Your floor could/should be down for 20+ years so it is sensible to select a flooring material with longevity and a more neutral look if you intend to sell, rather than something that is on-trend now.
Maintenance: Consider how much maintenance you are able to do.  For example, white carpets really aren't that practical with small children and dogs.  Consider the history of your home.  Sometimes it just works to go with what would have been used in Victorian times as it fits the space.  Or if you want to contrast with the old a concrete floor does just as well.  The vinyl flooring by Karndean and

Amtico

are a particular favourite of mine, being hard-wearing, easy to clean, and simple to fit.  Concreate do amazing reconstituted concrete flooring, which I have used a number of times.  Hard wearing, practical and easy to clean.
Look at the subfloor – what is underneath your existing floor.  Is it a wooden floor on joists – you won't be able to put a marble floor on top without strengthening the joist.  Do you need to take it all up, put down ply, and then a self-leveling substrate?
Sound proofing: If you live in a Victorian terrace conversion, do you need to consider sound proofing.  Some leases specifically state you are not allowed to install a wooden floor.  There are new products on the market from companies like Celotec that make products to sound proof your floor.
Colour: If you want to make a room feel larger using a light floor and matching it with the colour of the skirting and door will expand the space.
Finish: Hard floors generally are hard wearing, carpets
Textures: Play with textures, thick rugs on bare floorboards.  Or mix finishes.  Floorboards in half the room and tiles in the other half.
Carpet: Don't discount carpet, which has its place in the home. A lot of people like the softness of carpet in the bedroom.  Soft and warm underfoot, especially in the winter.
Types of flooring to consider:  tiled, rubber, wood, vinyl, Marmoleum or linoleum, laminate, or carpet each one has attributes that are suitable for different situations.  Hard wear areas require hard-wearing floors.
Budget: Quality flooring installed well should add value to your property.   Be sensible, and work within your budget.
It can be overwhelming making a decision, but like all good backgrounds, consider the long term, not just for now.  It is easy to change the colour of the walls, not so easy to change your floor.
Click here to return to all articles or click left or right headings below to scroll through articles.