Radiators
Style and heating your home were not always synonymous with elegance.  The last few years have seen a change in the way we heat our homes and the products that are available to use.  Many people now opt for underfloor heating whether electric or part of the house heating system.  This form of heating the room allows for uncluttered walls and zoned areas of heat.  Going round the Design Shows  I was aware of the many new exciting and stylish ways there are of heating your home and it doesn't have to be hidden underfoot.
Starting in the bathroom – heated towel rails have come far from the chrome ladder of yore.  Eskimo heating (Gordon Flash pic 4) has designed a towel rail for the hanging towel!  Fins of heated metal large enough to allow one to 'hang' the towel enabling the full length to be gently heated and dried.  Or the fabulous towel rail that looks like a paperclip or hangers from Bisque  (Pic 1)  What about the hard to see, but very clever the clear glass radiator by The Glass Radiator Company (Pic 2) is a minimalist design feature that people are sure not to notice, or if you want your radiator to be noticed why not a mirror one (Pic 3) from Agadon Designer Radiators?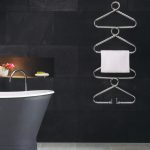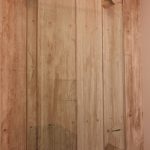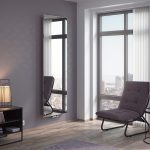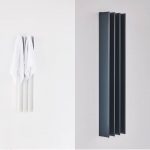 Fireplaces
Fireplaces are still a central household feature, a center point for conversation, comfort, and relaxation.  In the past it was used as a source of heat and cooking, now a fireplace is a more aesthetic feature whether traditional, oversized, or modern.  It adds a focal point to a room.  When you select a fireplace you have a number of factors to consider:  fuel, size, placement, design, and materials, but you should also consider the whole room it is going into.
When deciding on the type of fireplace the fuel will be a deciding factor.  Your options are wood or coal – remember they will need feeding, the wood or coal will need storing and the basket will need filling the downside of a traditional burning fireplace.   Gas fires – flames at a click of a switch.  Grate Expectations (pic 3 &4), install and fit around London.  These fireplaces have improved and with their glass faces do throw out a lot of heat.  If you don't have space or access to a chimney or flue bioethanol (Decoflame Pic 2) or electric fire is options.
Traditional fireplaces allow for mirrors or artwork to be hung above, allowing the eye to be drawn into the room.  If your living space is a more contemporary and open plan, the fireplace can be a striking architectural feature.  It can be a glass box dividing two rooms or an orb suspended from the ceiling.
The addition of innovation and technology allows standard features to become much more than they were.  If you don't have space or venting for a real fireplace, Decoflame or Diligence have bioethanol fuel options that allow you to have the effect of real flame without the necessity of a chimney or flue.  Gorgeous sleek long lines of flame to flicker in your basement room, giving warmth, texture, and interest to what can be a rather dead area.
The variety and imagination of the heating elements that one can now choose from make selecting radiators and fireplaces for the home fun and interesting.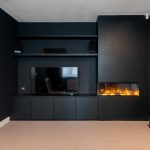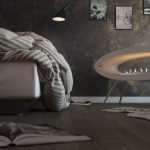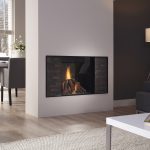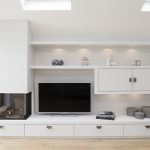 Click here to return to all articles or click left or right headings below to scroll through articles.